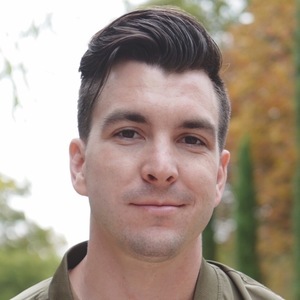 Drew Coffman
Co-Host of Internet Friends
Drew Coffman has hosted 35 Episodes.
March 21st, 2018 | 43 mins 13 secs

It's not just us: the story of social media has turned dark, and the leaders of the big platform companies are scrambling to fix it. Drew and Jon consider the prurient origins of social media and wonder whether it's possible for these companies to turn around. Zuckerberg and Dorsey are touting lofty new values and shiny new metrics, but when you really look at the recent controversies, it kinda seems ridiculous to think new, hand-wavey stats will save them. Jon and Drew's solution: Just let the Old Friends Senior Dog Sanctuary curate News Feed worldwide and be done with it.

March 7th, 2018 | 1 hr 23 secs

Drew and Jon share their excitement and frustration about this transition period between the desktop and touchscreen worlds. They realize they're talking about having fun with their Apple stuff, which the Apple commentariat seems to have forbidden recently. Inevitably, this leads them to how people talk about technology these days. Jon does a brief soliloquy on the evolution of tech news coverage and somehow ends up using a sports metaphor somehow. Tech is not sacred, so why is it so religious? They examine tech companies as almost mythic characters in a narrative — and how far this has gotten us from actually talking about what technology actually does for us. From there, optimism drives them to leave the media behind and talk about how their technology helps them live better lives.

February 28th, 2018 | 47 mins 54 secs

Drew and Jon's internet friendship began with this no-longer-extant live video chat… show… thing on April 19, 2012. Internet friendship has changed dramatically since then. In this episode, they trace the histories of their internet selves from the pseudonymity of forums and AIM through their first forays onto social media, the dramatic transformation caused by discovering Twitter, and… sigh… what's happened to the internet since then. They consider the link between creativity and conversation, the place-ness of online places, what happens to society when the town square gets trashed, and the loss of online intimacy everywhere except for podcasts — hence, this podcast.